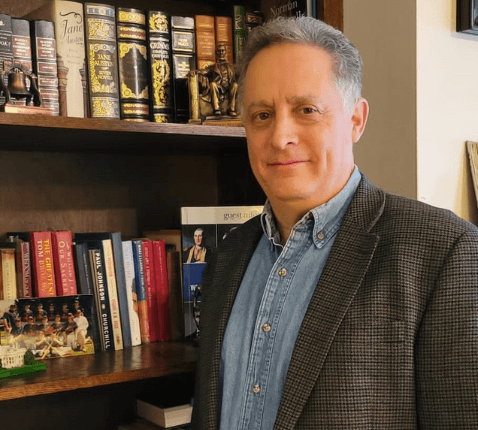 Marc G. Alster
Attorney at Law
Marc G. Alster has been representing debtors and creditors in the United States Bankruptcy Court for the District of New Jersey, as well as for the Southern and Eastern Districts of New York for approximately 30 years. Mr. Alster is a 1987 graduate of the American University's, Washington College of Law in Washington, D.C. He is admitted to practice law in the following districts:
New York and New Jersey Bars

U.S. Supreme Court and U.S. Third Circuit Court of Appeals.

U.S. District Court for the District of New Jersey

U.S. District Courts for the Southern & Eastern Districts of New York
As a result of his knowledge, experience, as well as his individualized personal pre-screening of all prospective clients, not one of the firms' clients have ever involuntarily lost any of their assets directly to a creditor as a result of filing for bankruptcy protection.
Mr. Alster has successfully bought literally thousands of Chapter 7 and Chapter 13 cases to a successful conclusion and is intimately familiar with state foreclosure proceedings as well as the bankruptcy process itself. Mr. Alster's extensive prior experience in representing lenders in State foreclosure proceedings gives him a unique insight as to the best way to advise and protect individuals who need to consider filing for protection under the United States Bankruptcy Code in order to avoid a foreclosure sale of their home or other property.
Mr. Alster has published numerous articles concerning the scope of protection afforded to individuals under the United States Bankruptcy Code, many of which have been printed in this website. Mr. Alster is a member of the following legal associations:
National Association of Consumer Bankruptcy Attorneys

American Bar Association.

New Jersey Bar Associations, Member of Bankruptcy Law Section.

New York Bar Association, member of the Commercial Ligation Section
Both Mr. Alster and his experienced staff take pride in our ability to empathize with our clients and make sure our clients are made knowledgeable, treated personally, and represented competently every step of the way. Call us now at for your free consultation and Marc G. Alster will personally meet and advise you as to how best to deal with your current financial issues.
Marc Alster also specializes in prosecuting significant, personal injury - wrongful death, medical malpractice, commercial litigation, wrongful termination (including sexual harassment and all other forms of discrimination), civil rights, and consumer class actions in New Jersey, New York, and Pennsylvania.
Significant Personal Injury Cases Including Medical Malpractice and Wrongful Death in The States of New Jersey, New York, and Pennsylvania.
In addition to handling numerous personal injury, medical malpractice cases in New Jersey and New York earlier in his career, Mr. Alster has developed close working relationships with the top personal injury law firms and individual attorneys, specializing in all types of personal injury cases, including but not limited to medical malpractice, wrongful death, products liability, and slip and fall cases in the states of New Jersey, New York, and Pennsylvania. As such, while Mr. Alster no longer prosecutes individual significant personal injury actions alone, Mr. Alster has been acting as co-counsel in a number of significant personal injury lawsuits with anyone of a number of several top personal injury firms/attorneys in New Jersey, New York, and Pennsylvania for many years. Choosing the correct lawyer and law firm to act as co-counsel and lead counsel assures the injured client of receiving the best possible results, which can differ depending on whether the correct lawyer/lawyers have been chosen; I have seen actual and projected recoveries vary from a $5000 to a $50,000 recovery, a $50,000 to a $500,000 recovery or in some cases from no recovery to $1 million recovery or greater.
Whether handling a personal injury case by himself or choosing the correct lead counsel/law firm to prosecute the case, the injured client receives the best possible results and service while paying the same percentage of the total amount recovered; that is the client's personal injury legal fees are always based on a percentage of the total amount received through a settlement and/or jury verdict in the client's favor and are never greater than they would be as result of Mr. Alster's choosing lead counsel to prosecute the client claims with.
Chapter 11 Business and Individual Cases Beyond the Chapter 13 Debt Limits.
Mr. Alster assumes responsibilities and handles all New Jersey and New York individual Chapter 7 and Chapter 13 cases on his own, Mr. Alster also works with top Chapter 11 bankruptcy attorneys in New York and New Jersey on both business cases and high debt individual cases which cannot qualify for Chapter 13 protection.
Bar Admissions
New York State Bar Association

New Jersey State Bar Association

American Bar Association, Tort Trial and Insurance Practice Section
Education
J.D., American University Washington College of Law, 1987
Languages
Honors and Awards
Peer Review Rated, Martindale-Hubbell, 2017
Publications
New Jersey Law Journal, How forfeiture proceedings affect the mortgagee's right to foreclose, 1995

Title Wave - Title Associates Agency Inc., Real estate bankruptcy and foreclosure, 1994

The Journal of the NY Association of Mortgage Brokers, Commercial insured should be aware of any insured denial of claims, 1994
Speaking Engagements
New Jersey State Bar Foundation, Current Constitutional Cases, 2006